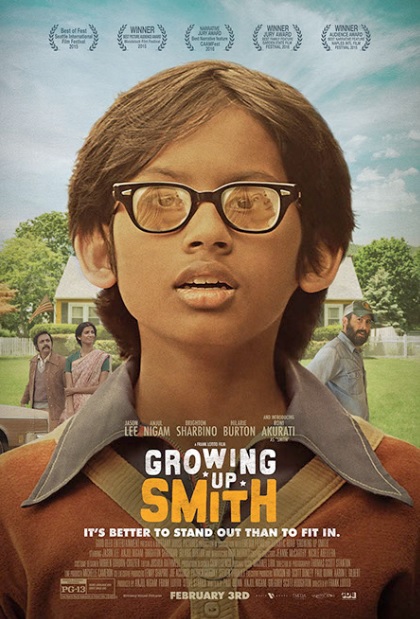 As if it's not tough enough being a tween – dealing with school, hostile or indifferent classmates, parents and your own hormonal surges and shifts – Smith Bhatnagar is also living between his Indian-influenced home life and his middle class American existence once he's out the front door.
Now imagine doing all that back in 1979, when there was no internet in your pocket to help you decode the mysteries of your own physiology nor WhatsApp with your supportive friends or maybe cousins back in the old country.
Growing Up Smith is set in that year in a non-specific U.S. suburb (filmed in Kingston, New York) and includes all the cultural reference points of the time (Happy Days, Saturday Night Fever, TAB soda).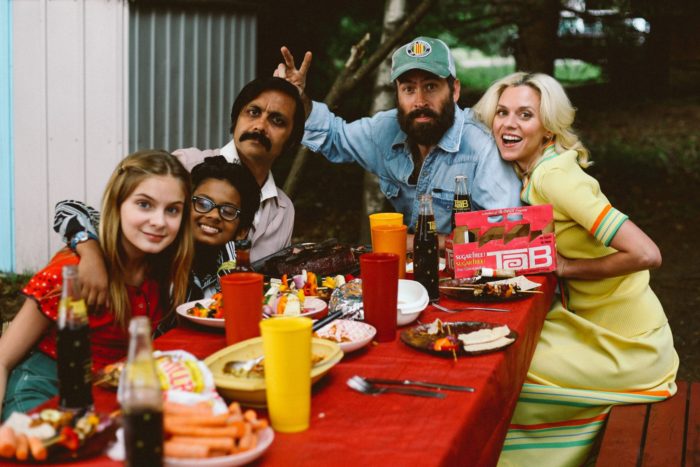 It's shot in such a way that the colors have the same slightly faded and yellowed tinge that old family photos often do when you come across them in the back of drawer or box.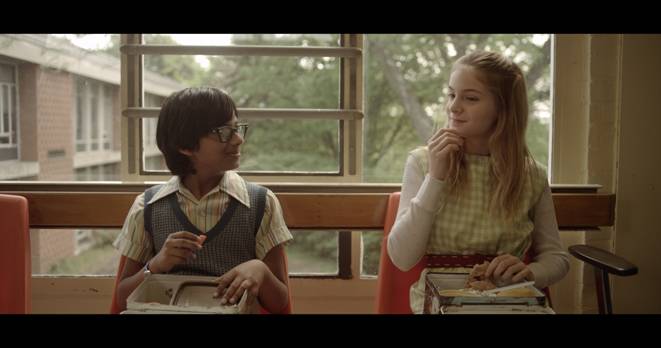 Smith the younger is played by Chicagoan and film newcomer Roni Akurati, and as an adult by film and TV veteran Samrat Chakrabarti. In his screen debut, young Roni is faultless in his portrayal of the bright and awkward boy, smitten by his neighbor and school chum, Amy (Brighton Sharbino), and trying his best to please the parents who have his life planned out for him (as a neurosurgeon who'll marry at 22 to a girl already chosen for him). His 16-year-old sister, Asha, is being raised with similar long-term plans, though she is more adept at striking out on her own, as most older teenagers would be, Indian-American or otherwise.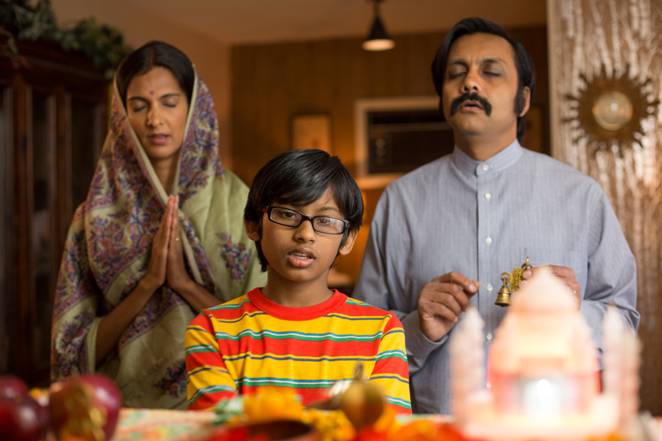 The Bhatnagar parents (a deadpan Anjul Nigam, who also wrote and produced the film, and Poorna Jagganathan, the worldly, kick-ass Menaka in Delhi Belly, and was most recently seen in HBO's harrowing The Night Of) do their best to provide for the family while also struggling to instill Indian values in the kids.  The parental misunderstandings and misinterpretations of American culture serve as the source of much of the film's gentle humor, and the Brunners, their neighbors, provide the counterpoint, foil and window (especially for Smith) into The American Way of Life.
Jason Lee as Amy's father, Butch Brunner, does a particularly moving turn as a quasi-surrogate father to Smith.  (I had always associated Lee with his goofy role in My Name is Earl, so this performance was a surprise.)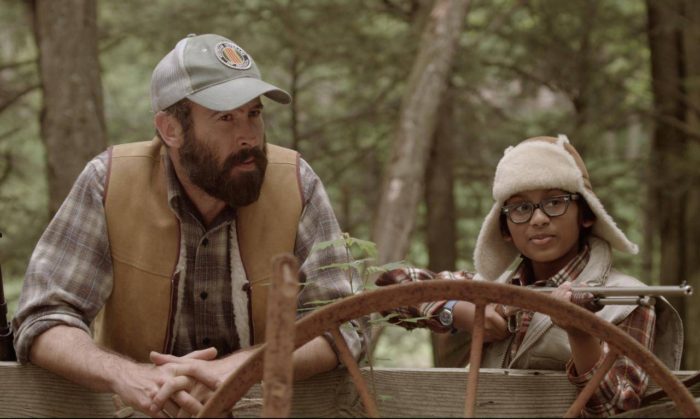 I came to this film with a certain skepticism about the subject matter.  Hadn't this ground already been covered in so many films like The Namesake, ABCD, American Desi, Chutney Popcorn, Mississippi Masala?  But I was soon won over, without realizing it.  Growing Up Smith snuck up on me, to the point where I suddenly found myself in tears at the end, when the older Smith appears.
Final thoughts
Growing Up Smith goes beyond the thumbnail description of "Indian-American boy coming of age in 1970s America".
While Indian culture serves as the frame for this story, Smith's struggles would be easily recognizable to most anyone looking back to when they were 10 or 11, especially in the U.S., since so many of us were reared in households of parents or grandparents who've come here from another country and don't immediately fit in to the local ways, whether to a greater or lesser degree.  As the second-gen daughter of an Irish parent, I can definitely declare "Been there, done that."
Don't miss this engaging look at family and being a young adult in America.
Save
Save
Save
Save