As cinemas reopen in the U.S. after months of COVID closures, if ever there was a movie to watch on the big screen, Armando Ianucci's The Personal History of David Copperfield is it.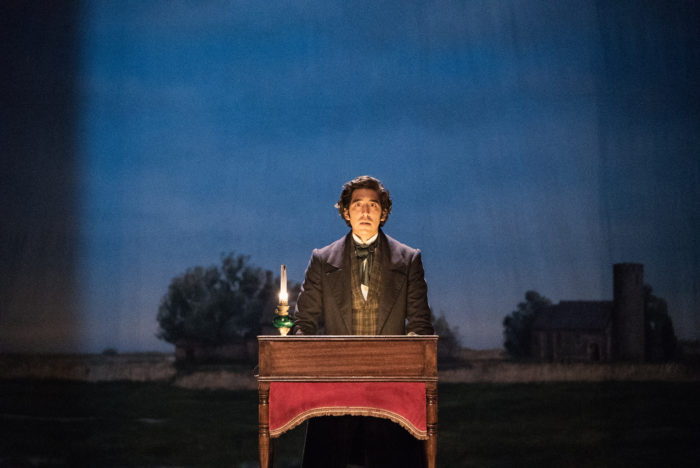 This bustling, vibrant two-hour adaptation of Charles Dickens massive novel felt like a wonderful escape from being shut-in, locked down and cut off from any possibility of travel this summer.
If there is something the Brits excel at on screen, whether film or TV, it's the period piece. And yet, if you're imagining powdered faces in fusty wigs, conversing in chilly sitting rooms, stop right there. As the opening titles appear, the camera pans across theatergoers in Victorian clothing waiting for a performance to begin, and immediately you see that every second or third face is Black or Asian. And onto that stage walks our hero, played by Dev Patel, who grew up before our eyes in Skins, Slumdog Millionaire, The Best Exotic Marigold Hotel and Lion. Sarah Crowe has cast the film as a reflection of how Britain looks today, and I can't think of anyone I'd replace or exchange.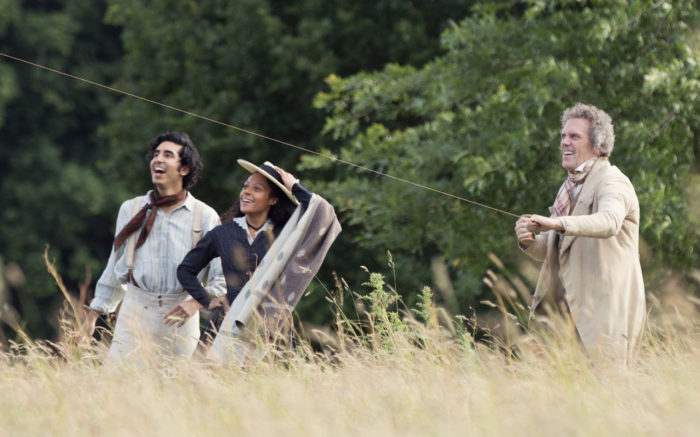 I'd been waiting for this film since it debuted at the Toronto Film Festival last autumn and opened in the UK in late January, and I was impatient that we'd have to wait until early May for the US launch, and then of course the corona virus – the gift that keeps on giving – upended everything.
One of the delights I'd been anticipating was Ianucci's pairing up again with Peter Capaldi who was so ripe as the gloriously potty-mouthed government PR man, Malcolm Tucker, from the film In the Loop (which I highly recommend). This compilation is definitely NSFW and not for the kiddoes.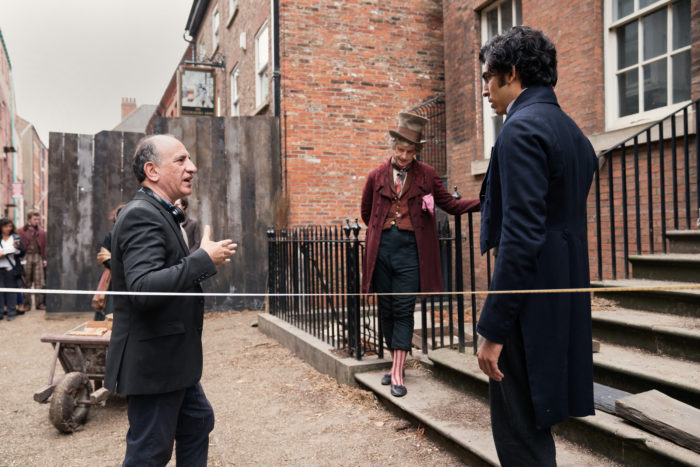 This time around, Capaldi plays Mr. Micawber, a threadbare yet raffish landlord and guide to the young David when he is sent to London to toil in a bottle factory by his wicked stepfather for being too willful. Dickens referred to this novel as his favorite child, and there is much of Dickens' own hardship incorporated there. As a human being and an author, he was deeply concerned with the often indelible stain that financial ruin left on a person's life, as well as the awful treatment of poor children. Micawber and his family cling on precariously in an almost empty home as debt collectors grasp for whatever personal items they can remove as payment, until eventually the family is hauled off to Debtors Prison.

Patel opens the film, as an author at a lectern much like Dickens used when he did his very popular public readings, and after delivering the opening line of the novel to his audience, he breaks the third wall and exits the back of the stage to take us all along as he marches across a field to his childhood home, where he narrates his birth and happy childhood with his widowed mother. In this story about a story, the young David soon takes to writing down favorite sayings of the people around him, and as he grows he also becomes a gifted mimic. Jairaj Varsani deserves an especially special mention for his talented portrayal of the young David, so natural, and he is the most adorable charmer. You will love him to bits.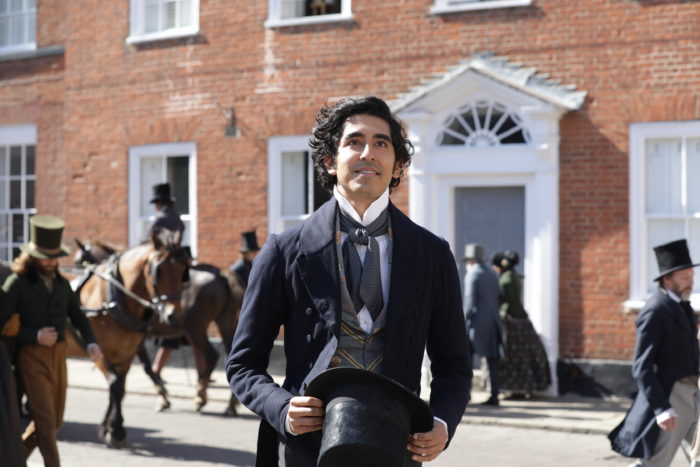 David's life rises and falls between comfortable affluence and impoverishment several times, and while he chronicles this, what helps to carry him through the worst of times is that he never ceases to be kind nor find some amazement in the people he meets. As a young boy, David enthusiastically proclaims that one thing or another is "the finest" or "the best". As Clara Peggotty, the loving family servant, says of him "Digs for joy that boy, finds it too." For this, the casting of Dev Patel and the young Master Varsani is perfect. Patel's David is never able to keep a stern expression for any length time, and reverts to a guileless, open face that radiates sunshine mostly. When David enters his twenties, flush with the success of his first job and lost in daydreams of his first love, Dora, Patel's energy and long, seemingly liquid, limbs are just right for the high stepping and sometime manic energy as Copperfield makes his way around his office and the city of London.

One common theme throughout the film is David's identity. He's not so much trying to find himself as define himself, especially after so many people in his life have chosen to attach their preferred names to him (Murdstone, Trotwood, Daisy, Dody, among others). As I catalogued this procession of misnomers, I kept thinking of people who've ever had a teacher, or classmate, or manager who couldn't quite manage their "foreign" name and so chose to give them something allegedly easier as a nickname.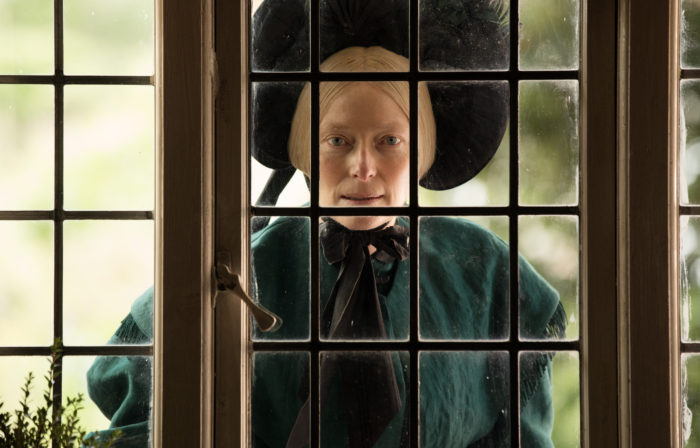 Other jewels in the cast include Tilda Swinton as David's stern but ultimately loving aunt Betsey, Rosalind Eleazar as Agnes Wickfield, Hugh Laurie as the preoccupied Mr. Dick, Ben Whishaw in a particularly nasty turn as Uriah Heep and Nikki Amukka-Bird as the very class-conscious Mrs. Steerforth.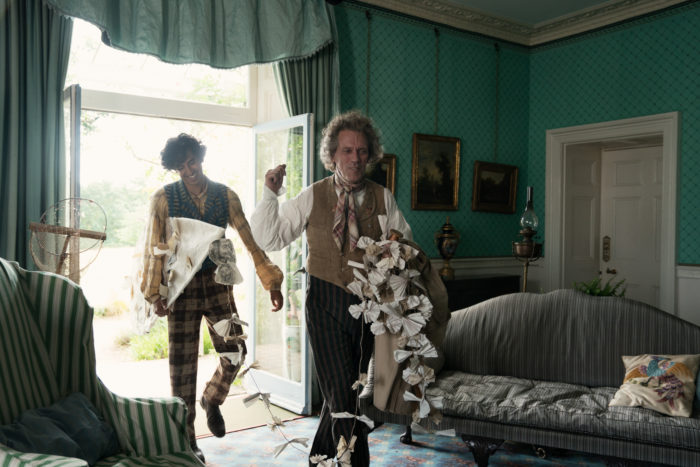 Further supporting the buoyancy and intermittent whimsy of the film are the quirky sets (Cristina Casali's production design) and costumes (Suzie Harman and Robert Worley), capped off with a swirling, exciting musical score by Chris Wallis.
Final thoughts
If you're fortunate enough to have movie theaters open by you, and you feel comfortable attending, go and enjoy this funny, bright and lively story of a man's adventures, misadventures and reinventions over the course of his life. I loved it after only seeing it on the small screen of a tablet (no cinemas open by me so far), so I can only imagine what a treat for the senses it must be on a large screen.
The film opens today, August 28, in the U.S. and Canada.