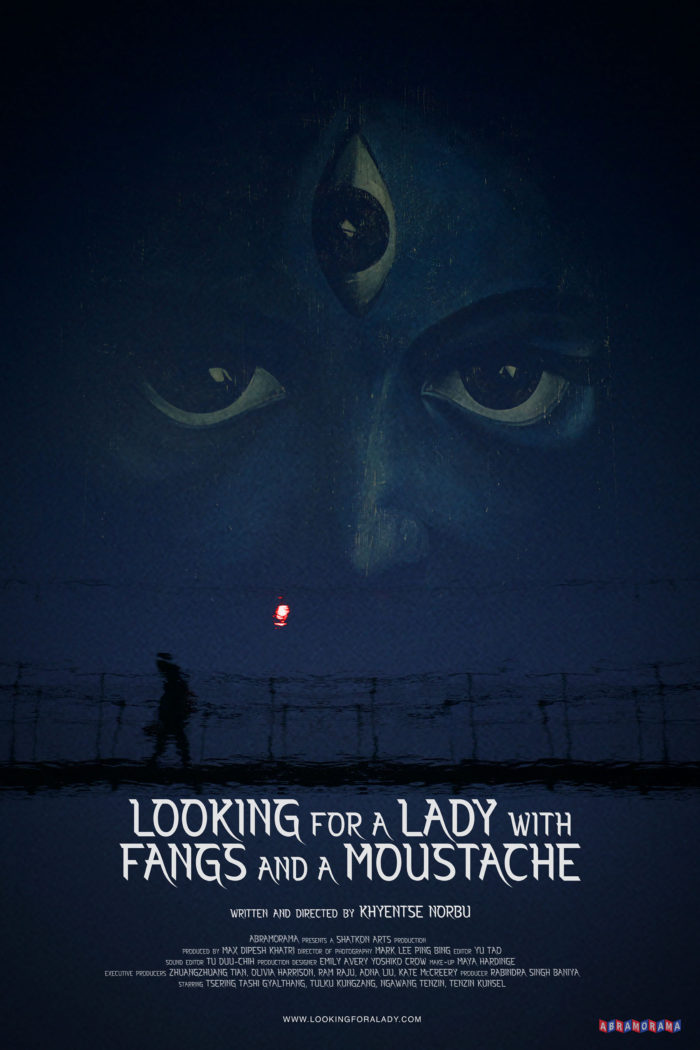 In Khyentse Norbu's latest film, Looking for a Lady with Fangs and a Moustache, a man's grief over the loss of his sister (we don't know how recently she died, or how far in the past) triggers his own existential crisis.
Tenzin (Tsering Tashi Gyalthang), a Tibetan in Kathmandu, is in the process of scouting possible locations for the coffee shop he will be opening soon ("it must have taste and style") with his assistant Rabindra when he comes across a boarded up location, with a large pair of eyes painted against a fading red background. He pulls aside some planks of wood and starts taking pictures inside what turns out to be an abandoned temple. Rabindra tries to urge him out, telling Tenzin "it is the womb of the goddess, destroyed in an earthquake."

Shortly after, Tenzin begins dreaming of his dead sister, and is soon undone when a friend introduces him to a young sunglass-wearing, tablet-toting lama, and the holy man declares Tenzin has a week to live.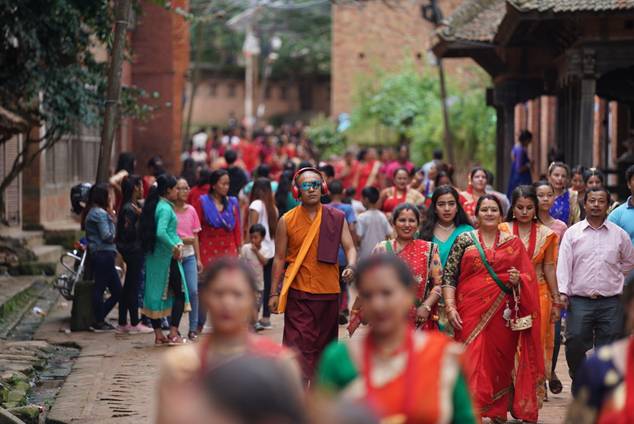 What follows for the remainder of the film is the would-be entrepreneur setting aside things like launch parties and plans to publicize the café opening on Instagram, and instead seeking out another older and more querulous monk who sends him off on a pilgrimage of sorts around Kathmandu and its environs for an elusive dakini who can save him from death.
The film, which opens with:

Nepal the land of "Mount Everest"
The abode of the sacred mother
Where an infant girl is still revered above all.
Reverence for the sacred feminine may be waning,
But the dakinis still grace the streets of Kathmandu.
shows us Tenzin in pursuit of various real and imagined women, searching for the elusive dakini.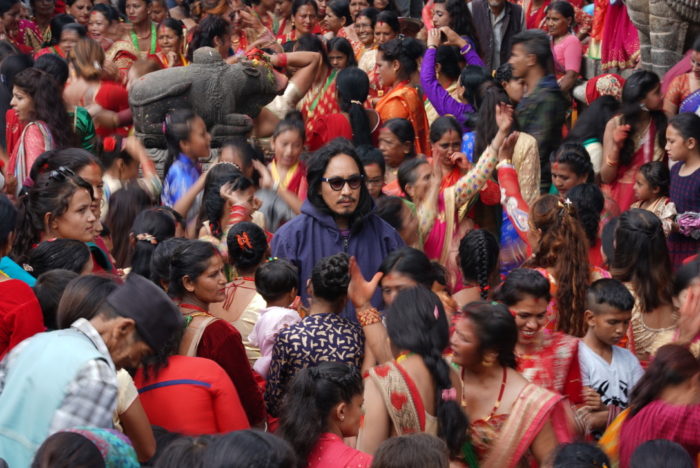 Intertwined with Tenzin's spiritual quest to save his life is the lopsided love his friend Jachung has for the serious and beautiful Kunsel, a singer with whom the two lute-playing men study. Pay attention to the woman in red feeding and garlanding a dog at the start of the film, they're there for a reason.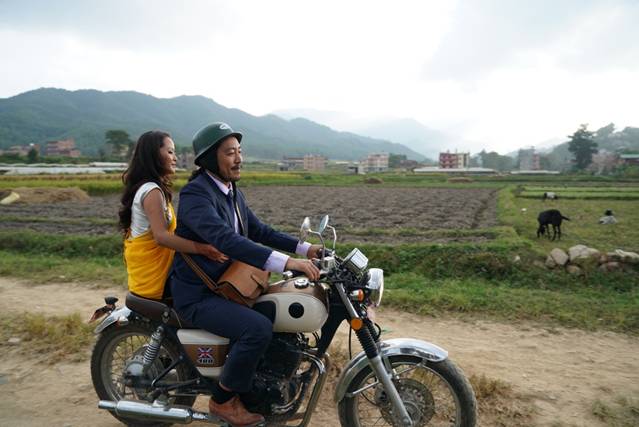 Filmed in Nepal, using non-professional actors, Lady has a slow, meditative pace that I will admit I found a bit challenging, at least while watching it in a three by eight-inch strip of screen on an iPad (thank you, COVID). I suspect had it been on the large screen TV in the living room or in an actual cinema, the beauty of both the Kathmandu streets and the green countryside would have been far more stimulating.
Details on how and where you can see the film are here.
Final thoughts
This is a more low-key film than The Cup and doesn't quite have the dreamy, lyrical quality of Travelers and Magicians, but if you liked either of these earlier works by Khyentse Norbu, I would recommend it. After a year confined to our homes and countries, it was a soothing escape to the streets of Kathmandu and the back roads of Nepal.